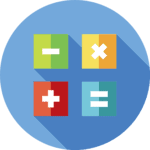 An ordinal number is one that indicates the position or order that an element occupies in a set.
The cardinal numbers (1, 2, 3) are used to quantify the size of a set (either finite or infinite), while the ordinal numbers (1st, 2nd, 3rd) are used to describe the position of an element in a sequence (finite or infinite).
We provide you the explanation so that you can easily learn what ordinal numbers from 1st to 10th are... From an exciting ostrich race! In addition, you will understand how they differ from cardinal numbers and how to read and write them correctly.
READING AND WRITING FROM 1st TO 3rd
Name and identify ordinal numbers from the first (1st) to the third (3rd)
Here are some activities to download and print in PDF so that you can easily learn ordinal numbers: first (1st), second (2nd) and third (3rd).
This teaching will accompany the learning of the cardinal numbers from 1 to 3 that takes place throughout "Preschool 3 years" or "Nursery".
Use ordinal numbers to indicate the place it occupies or the order in which an action is performed
Can you identify the second classified in a race? What about the first? We show you a series of worksheets so that you understand and practice the order and the position that the elements occupy.
Do you want access to more Pre-Kindergarten 3 years learning?
Select more exercises, worksheets and activities of Mathematics for each of the 4 learning blocks of the Educational Curriculum ("Numbers and Operations", "Quantities and Measurements", "Geometric and Spatial Reasoning" and "Data Analysis and Probability") aimed at improving the logical-mathematical competencies and skills that are developed throughout "Pre-K3" or "Nursery":
QUANTITIES AND MEASUREMENTS
GEOMETRIC AND SPATIAL REASONING
DATA ANALYSIS AND PROBABILITY
Prejudices are more difficult to eradicate from the heart whose soil has never been fallowed or fertilized by Education: they grow there, firmly like grass between the stones